Personalized support for every step of your
journey back to school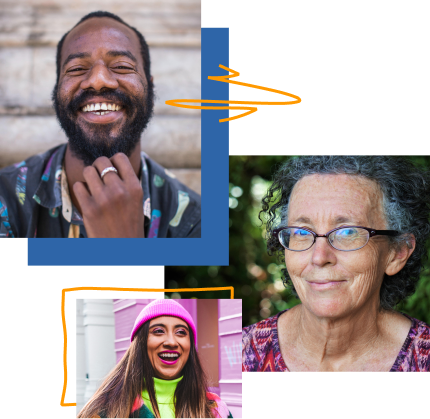 IT'S NEVER TOO LATE
Thousands of adults have worked with ReUp to successfully chart a path forward in their educational journey.
Your personalized experience is built for you to:

Get resources and support to take the next step

Discover resources specifically created for adults going back to school

Explore your educational and career goals and create a step-by-step plan
When you work with ReUp, you'll always have someone in your corner cheering you on. Our team of highly-trained professionals understand what it's like to return to school as an adult and are committed to providing you with the support you need, when you need it, every step of the way.
Ready to start exploring the next chapter in your story? Tell us more about what you see in your future.
Fill out the details below to receive personalized recommendations on the schools and programs that could be a great next step for you!
We tailor our support to deliver you the right experience for achieving your goals. Tell us more about where you are today and we'll work together to shape your tomorrow.
Discover the ReUp Experience
Our solutions are designed to fit into the rhythm of your life, not the other way around.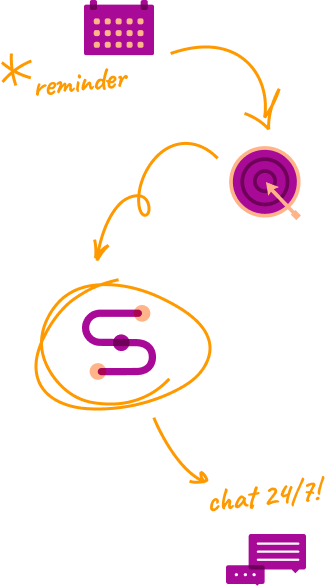 Choose to schedule a free session with a ReUp Success Coach or access "get-started" resources on your own
Work through your personal and career goals in a safe, supportive environment
With our support, develop a plan for clear next steps, reminders, and resources to keep you moving towards your goals
Connect by text, email, or phone anytime for extra assistance
How much does working with ReUp cost?

ReUp Success Coaching is a no-cost service offered to any adult looking to further their education. Our partnerships with educational providers make it possible to provide the specialized, 1:1 support that helps adult learners succeed in higher education.
What can I expect from my first interaction?

We provide support options that meet you where you're at. Whether you prefer a self-guided experience with personalized resources or one-on-one coaching sessions where you can bring your questions, we're here for you every step of the way.
How much support is included?

There is no limit on the amount of support that is included. We work with you to guide and support you as much (or as little) as you need in your journey. It's all up to you!