How to Pay for College as an Adult Learner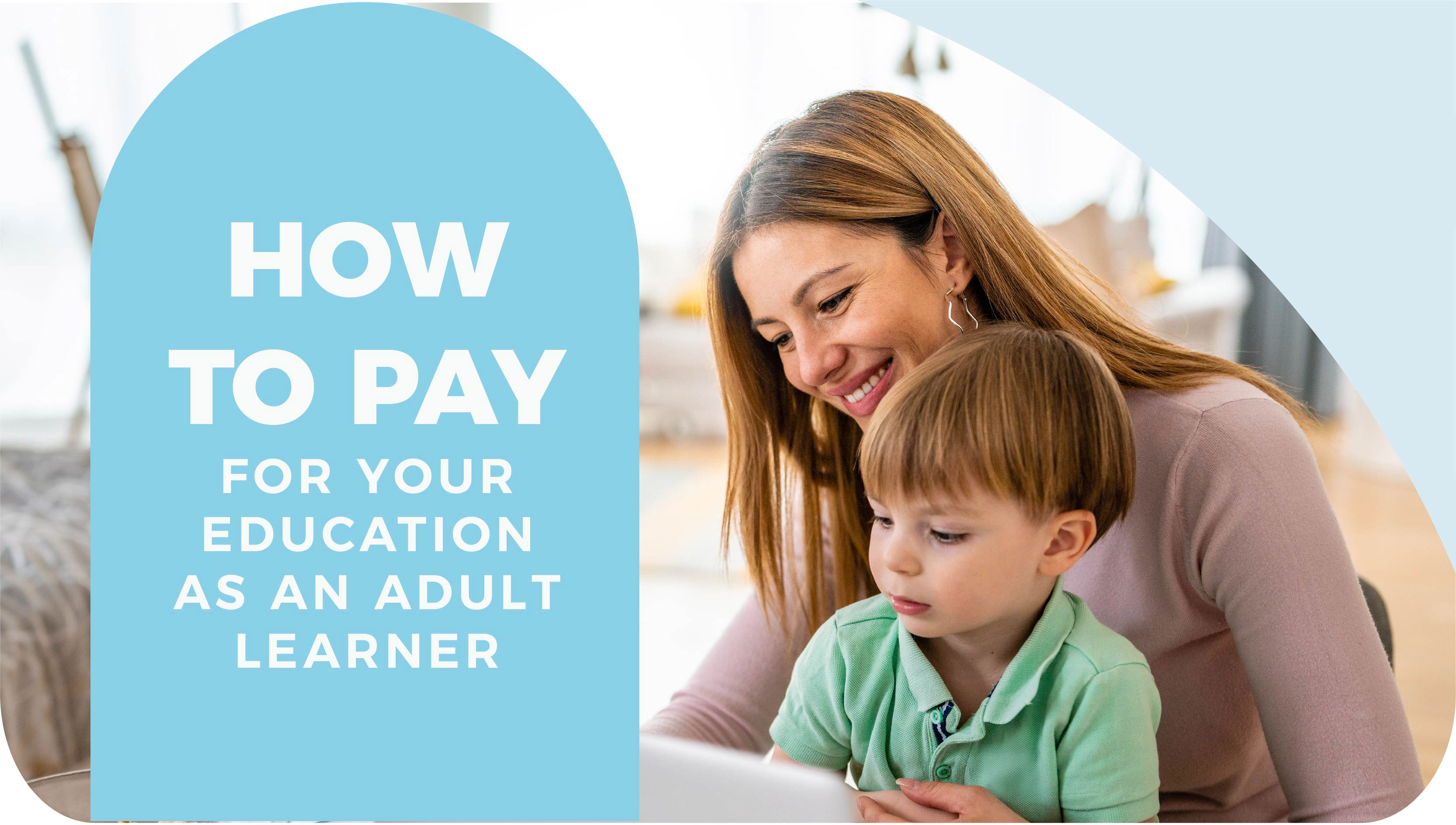 As an adult learner, you can combine scholarships, grants, work-study, employer tuition benefits, and paying out of pocket to finance your education.
The FAFSA®
Many schools require the Free Application for Federal Student Aid, better known as the FAFSA®, as a first step in awarding aid. It takes 45 minutes to complete and helps determine your eligibility for federal loans, grants, work–study, and certain scholarships.
Scholarships and grants
Scholarships and grants don't have to be repaid. They are available from numerous sources, including your school, religious and professional organizations, local businesses and nonprofits, and federal agencies.
Jobs and internships
Work-study, paid internships, and part-time jobs can help you develop important skills while paying the bills—just make sure you're able to balance work with school. Check with your employer's HR department to learn whether tuition reimbursement is available, too!
Paying out of pocket
This option is inevitable for most stude
nts, so you may need to save up for future enrollment or think about whether family members might contribute. Use your school's net price calculator to estimate how much you'll need to cover.
Loans
Borrowing should be your last resort, but if you must take out loans, borrow less for your entire degree or certificate program than you expect to earn in your first year after your degree. Research the lender, and make sure you understand their repayment terms fully.
---
Help is here!
Every individual's situation is different, and ReUp Success Coaches can provide the personalized support you need in terms of brainstorming ways to pay for your education, whether you are considering enrolling in school soon or are already in the midst of coursework. Available by phone, text, or email, our expert coaches can help you figure out a realistic plan that works best for your goals and your budget. Ready to get started?