What Is Success Coaching Anyway?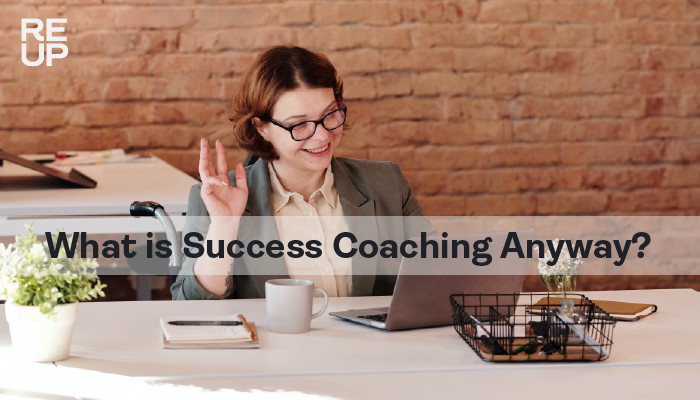 When used outside of the realm of sports, the term "coaching" can be difficult for people to grasp as a profession when talking about my career. Although the coaching industry has seen a steady increase in visibility and demand over the last decade or so, a knowledge gap still exists for many people who are unclear as to the role, need, and validity of coaching if they have no plans to join a professional sports team.
Similar to athletic coaches—or those who focus on health, business, or any other aspect of life you can think of—coaches have a keen ability to identify the skills and talents of the people we assist and take the time to create the best exercises, training, and game plans to bring out each client's potential. For the athletic coach, it's developing one's physical and endurance potential. Health coaches support one's efforts to increase optimal well-being. Business coaches look to help co-create and sustain successful business practices for their clients.
But what happens when you couple coaching with academics? As a Success Coach for ReUp, I have to clarify my role as a coach in relation to a student's academic experience from time to time.
What a Success Coach does
Part of defining what a Success Coach is requires creating a distinction from on-campus support staff, like the often-confused-for academic advisor. I tell my students that I am a part of their academic success team, which includes their degree or major department, academic advisor, and me.
My coaching interactions are individualized and in support of students returning to school feeling as prepared, confident, and capable as possible, all while keeping their personal and professional development in view.
While academic advisors are focused on making sure that the student is taking the right classes at the right time, meeting their prerequisites, and fulfilling what they need in order to graduate, as their Success Coach, I take a more holistic approach.
There is more to the people I coach than being students. They have a number of roles, responsibilities, and goals outside of school that are equal to, if not more important than, their college journey. Oftentimes, those outside circumstances are the very reasons why people stop out of college to begin with.
So it is my objective as a coach to support my students with
Discovering what their goals and interests are inside and outside of school
Identifying what they most need at the moment and finding the appropriate steps to get there
Highlighting their academic and personal strengths and supporting them in overcoming potential obstacles
Success looks and feels different for each student, so my coaching interactions are individualized and in support of students returning to school feeling as prepared, confident, and capable as possible, all while keeping their personal and professional development in view.

The difference between coaching and counseling
It is worth noting that coaching is not counseling. As I work with students to uncover the mindsets that move them forward or hold them back, it can be easy for some people to try to use coaching as a therapy session.
Although coaching can be very therapeutic, it is in no way a qualified space to diagnose or treat any traumas or mental-health issues or to "fix" what may be perceived as what is "wrong" with a student. Instead, it is an opportunity to bring awareness to what is "right" with the student. It trusts that each person who engages in coaching has the potential to create and adopt healthy habits and behaviors that will enhance latent or known strengths to help them be successful in key areas of their life.
What success coaching can achieve
Coaches inspire people to become the best versions of themselves, and success coaching cultivates better students in institutions of higher education.
They become "better" because their internal motivations are uncovered, they take the time to connect their motivations to short- and long-term goals, and they learn to become more proactive and less reactive to perceived challenges—all with the support of a coach.
This type of personal evolution happens when a person experiences college and achieves their goal of graduation. With a degree in hand, coached students walk away from their college journey a more self-actualized individual, and nothing thrills me more as a coach than to know that I've supported someone to be able to close that chapter in their lives and open the next chapter to possibility.