Tips for Transferring from a Community College to a Four-Year University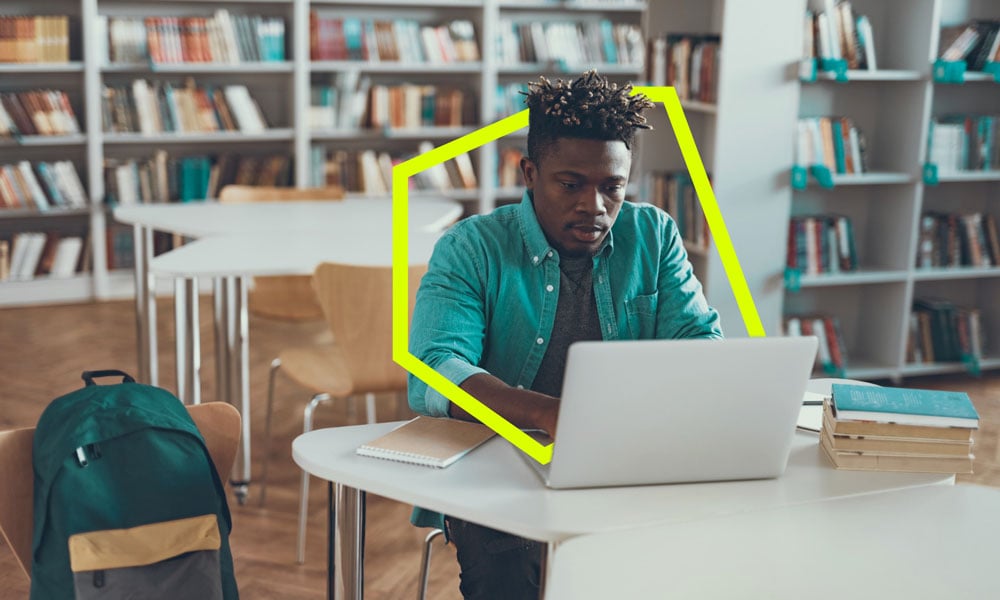 Clarifying your goals, researching transfer policies and financial aid, and connecting with a coach will make the process go much more smoothly.
---
A four-year college is your gateway to more specialized coursework and broader opportunities for student life (e.g., athletics! service fraternities! special-interest organizations!). A bachelor's degree is also crucial for leveling up your skill set and job prospects. But transitioning from a community college to a four-year university can feel overwhelming, and many transfer students experience anxiety as they consider moving from one school to the next. Fortunately, knowing some of the common obstacles can help you plan and make the process go much more smoothly.


Set your education and career goals
You have so many exciting paths to choose from in the journey from community college to career, but what's your ultimate destination? Are you working toward an associate's degree? What major are you planning to pursue? Where will you go next—a large state school, a small liberal arts college, or something in between? And what kind of jobs are you hoping to prepare for with your degree(s)?
These are the kinds of big questions that many of us would like to avoid at parties or family gatherings with distant relatives. But now is the time (when Auntie Amy and Grandpa Ellis are nowhere nearby) to think through your intentions. Examine your educational goals—and adapt them if necessary—to make sure that they logically build on one another toward your professional and personal objectives. Articulating these connected goals will allow you to move forward with confidence and a sense of purpose.


Research your target school's transfer policies
Not all credits are created equal. For example, the courses required for a business degree at Cornard University will likely differ from the requirements at Princemouth College. And with certain exceptions, such as transfer agreements between specific institutions, an associate's degree unfortunately does not convert to two full years of a bachelor's. So researching whether your target institution will accept your community college's credits can help you gain a better sense of where to focus your energies now. Your most efficient route will involve choosing the courses that will (1) fulfill requirements for your associate's (if that's one of your goals), (2) transfer seamlessly to your target university, and (3) teach you career-preparation skills.
Pro tip: if you find the transfer policies on your school's website difficult to understand, you're not alone! Try coordinating with your community college advisor and the transfer advisor at your four-year college to make sure you're interpreting your requirements correctly.


Learn more about financial aid
Let's talk about the expensive elephant in the room: a four-year college or university is going to cost a lot more than your current school. Some public universities charge twice as much for tuition than a community college, and private universities can charge 10 times as much. But don't despair! You'll have far more financial aid options at a four-year institution. So try not to stress about the sticker price you'll see on university websites and brochures. You will likely pay much (and sometimes much, much, much) less than that.

The key is researching your target university's financial aid, which might include scholarships and grants (i.e., free money!), work–study, other on-campus jobs, paid internships, and federal and private loans. When you apply for admission, you'll usually be asked to provide various documents and complete the Free Application for Federal Student Aid, better known as the FAFSA®, which will help financial aid staff determine a package appropriate to your situation. You will then have the option to accept, decline, or appeal for more financial assistance. Knowing exactly how you'll cover your college expenses is important preparation for transferring successfully and finishing your four-year degree.
Hot take: don't forget to ask your target university about scholarships intended specifically for transfer students!


Connect with a ReUp Success Coach
Your ReUp Success Coach is here to help you navigate all of the above. Our coaches work hard to familiarize themselves with your application and graduation requirements, so you'll have a dedicated guide to remind you of deadlines, offer clear directions for next steps, and provide encouragement along the way. From choosing goals to submitting your transcripts and applying for financial aid, your personal Success Coach can walk you through step by step. They're also available if you just need to check in occasionally for assistance with specific aspects of the transfer process.
Remember, you don't have to make the journey alone! Your ReUp Success Coach is just a text, email, or phone call away when you need expert guidance to transition successfully from community college to the four-year school of your choice.